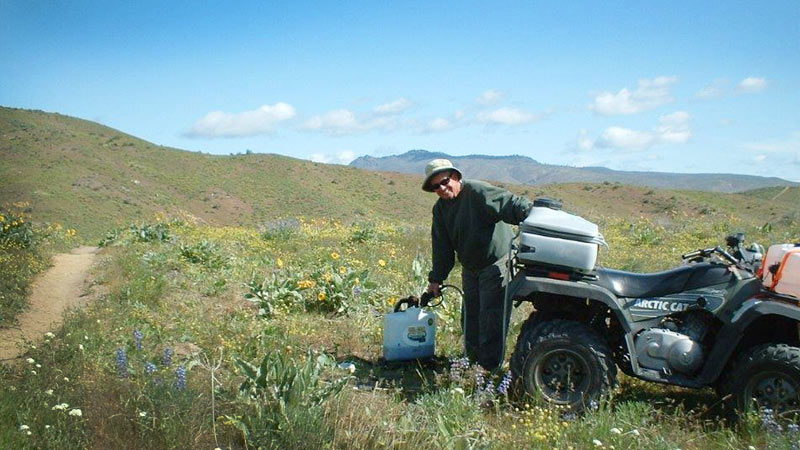 About Cascade Weed
&

Pest Management
After serving as coordinator for the Kittitas County Noxious Weed Control Board for several years, Dirk decided it was time for a change. In 1999 Dirk moved to Lake Chelan, bought a new spray truck and started Cascade Weed & Pest Management serving the Chelan, Manson and Brewster areas.
From day one, Dirk's business philosophy has been "the customer is always right" and to treat each customer's landscaping and home as if it were his own. Dirk also believes that a "good customer is an educated customer" and spends a lot of time educating customers as to the science and reasons for weed and pest management strategies.
This philosophy paid off, the company has acquired large customers such as the US Forest Service, Washington State Department of Fish and Wildlife, Washington State Parks & Recreation, Suncadia, Chelan County PUD and various city and county entities.
These customers along with the hundreds of loyal small customers has made Cascade Weed & Pest Management one of the largest and most respected weed and pest management businesses in North Central Washington.